Turning to Art for Healing and Release
I may be a bit crazy but I decided to tackle the #100dayproject and the Ultimate Blog Challenge. Being the smart marketer that I am, I am going to practice what I tell all my coaching clients and "create once, think multiple uses." So for the rest of the UBC 30 day blogging challenge and the beginning of the 100 day project, I will be focusing on symbols: what do they mean and how we can we use them for healing and release in our creative and personal development work. I often find myself turning to art for healing and release of pent up emotions.
Over the past two days, I think my inner emotional cup got too full and started to overflow. I found myself weepy at the drop of a hat. It's also the full moon today, so that may also explain some of the emotionality I am experiencing. I am missing seeing other human beings and giving and receiving hugs. I am feeling an absence of touch for sure.
Putting on the Be Brave mask
Instead of reaching out more, I have wanted to retreat and hide. As I started to explore this feeling and all that was welling up within me personally, I realized that I have been putting on my "be brave" mask for those around me: clients, family members, my kids. And I have done that my entire life.
As a kid, tears and outpourings of emotions of any kind weren't allowed. I learned at a young age to stuff and swallow my feelings. Just get over it. Toughen up. Don't talk back. Were just a few of the things I heard. Or I was too emotional, too sensitive, too much. All that was coming back to get me today as I realized that what I needed was to be asked, how are you? And to answer, I'm not okay.
FINE: Feeling internalized never expressed
There was one day in graduate school when I was walking with another student who asked how I was doing. Fine, I said. He jokingly remarked that I was always "fine". Never great. Never bad. Just fine. Fine equals flat, surviving, hiding, not sharing. Fine doesn't mean okay. It was my coping mechanism for keep my emotions tightly under wraps, behind the beautiful mask where no one could see them.
Now I have the ability to ask for help although I still find it hard. And I have an entire toolbox of creative and insightful tools for meeting my own emotions, really feeling them deeply and releasing them. The truth is, I am good, everything is fine in my life except for the fact that we are sheltering in place and nothing is normal. My inner love cup was full to overflowing with universal grief that many are feeling.
The symbol of The Chalice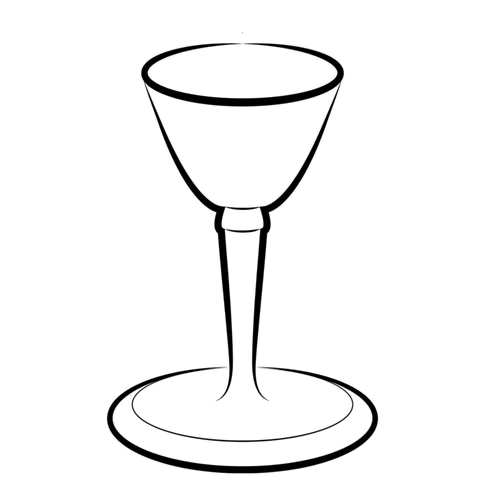 So I picked the chalice as my symbol for Day 1 of the #100dayproject. While different religious traditions ascribe different meanings to the cup/cauldron/chalice or Holy Grail, today I am using the Wiccan or Neopagan meaning: "The chalice, cauldron or cup is a symbol of the Goddess, the womb, and the female reproductive organs. It also represents water which is a female element and the feminine qualities of intuition, subconscious, psychic ability and gestation." More information on the other meanings of this ancient symbol can be found here. 
I feel like this giant soup of emotion, intuition and gestation is circling within me. Some is mine. Some isn't and needs to be released. The cup also symbolizes water and today I shed tears and let go of what I was holding and what was overflowing with by working with symbol and collage. Now I feel tired but also peaceful after a day of Zoom calls and connection with friends.
Creative Depth Coaching
This kind of creative depth work using symbol and story is one of my favorite parts of the work I do. It can help you get to the core of stories, emotions or grief you might be experiencing right now. If you find yourself struggling or feeling overwhelmed with emotion, stress, overwhelm, grief or sadness, please reach out for support to me or to someone you know.